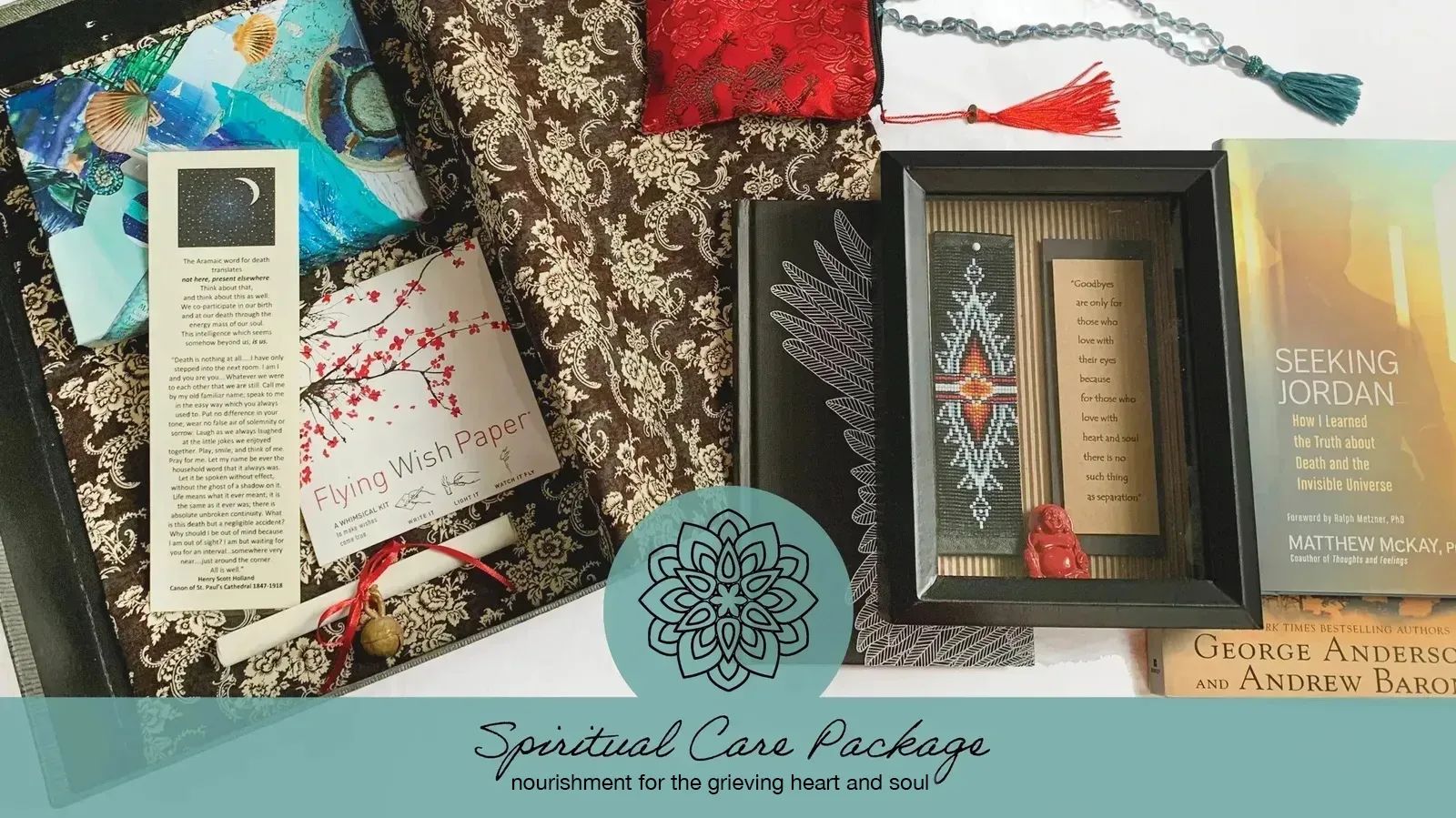 Signs, signs and more signs:
The beginning of a beautiful connection
My journaling has come in handily as I share the memories and experiences of the past 9 years.
There are many ways to approach the topic of receiving and recognizing signs from loved ones on the other side. It is not a 'one size fits all', as the experience(s) can be so personal. I remember reading about an exercise to do a meditation paying attention to what sign (s) come to mind…..and then drawing pictures to represent my feelings about being in touch with Peter. One of the things I drew was a compass/star.
I am the worst artist, my drawing skills are non-existent, but I had learned to draw this symbol years ago and it came to me and felt perfect for the exercise.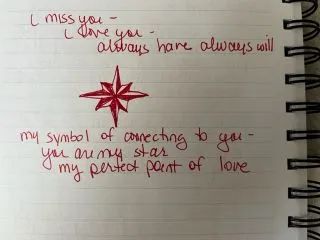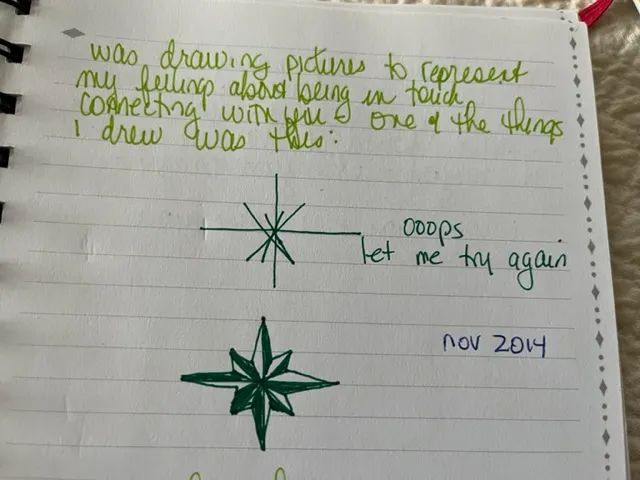 Here come the synchronicities……I had been on Nantucket earlier that month visiting dear friends and had seen a lovely handcrafted silver necklace at a shop. I was quite taken with the design…..but could not really afford the splurge at the time. Days, mere days after doing this exercise I received a gift of the necklace in the mail from my dear friend Mimi! It just felt so clear and right on, that this was one of the symbols that would be a sign in the future…..and don't you know it has prevailed since it came to me back in 2014. Over the years this "compass/star" sign has appeared literally out of nowhere…..sometimes just for fun, other times when the grief that gripped my heart left me really needing the affirmation
My Beautiful Necklace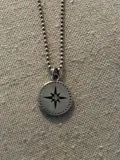 Besides the fact that I can actually draw this symbol, which I do often, it represents Peter as my compass, my star, a guiding light and a perfect point of love. The interesting thing here is that we had never connected with this symbol during our years together, which is often the case when it comes to recognizing signs. Certainly not limited to, but often things you shared: animals, birds, songs, smells, oh so many possibilities.
One quick story will give you a sense of the power of a sign to uplift; It was my birthday. Those days are usually bittersweet for me. Peter always makes himself known in some way, shape or form. I would just kind of keep an eye, ear, open for a connection. This year the entire day goes by….plans had fallen through for dinner with a friend, I was feeling blue, not a peep from my guy. It was the very end of the day….I decided to pick up a bottle of wine to have a glass with my solo dinner, maybe feeling a little sorry for myself. I was pulling out of the parking lot of the small wine store down at the beach, I swear I looked both ways….when out of left field a van pulls right in front of me….it couldn't have been any bigger or more clear in its message for me: just in case I might miss this sign!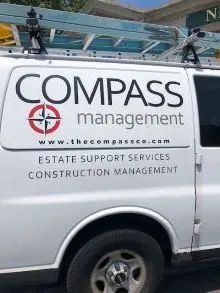 I am sure you can imagine my reaction in this moment. I didn't know whether to laugh or cry! I did both. More importantly, I thanked Peter profusely for his ability to use some form of magic here….before the day was over, to make a beautiful statement to me for finally "getting it". No room for doubt after that display! Just a boatload of gratitude.
I cannot resist sharing a few more signs: this appeared on the headboard of a hotel bed during one of the first Christmas holidays without Peter while visiting my sister in Boston. Really lifted my spirits to see this at the end of the day…..just to remind me Peter was around especially at the holiday (& always)

and this one was right under my nose at work: I had asked for a sign that day but honestly I was pretty sure there would be no opportunity for this to materialize at the retail shop. When I came across this symbol of a compass on an antique map on the wall I literally gasped out loud. I had walked past this map for months never really looking at it. For some unknown reason this day I had cause to take a good look at it……oh my.
(I snapped this picture but it caught the reflection of the windows on the opposite wall) But my point here is you can't make this stuff up!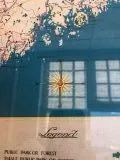 I hope I have imparted to you that in my experience, the benefits of opening yourself up to the possibilities of this incredibly uplifting form of communication is priceless.