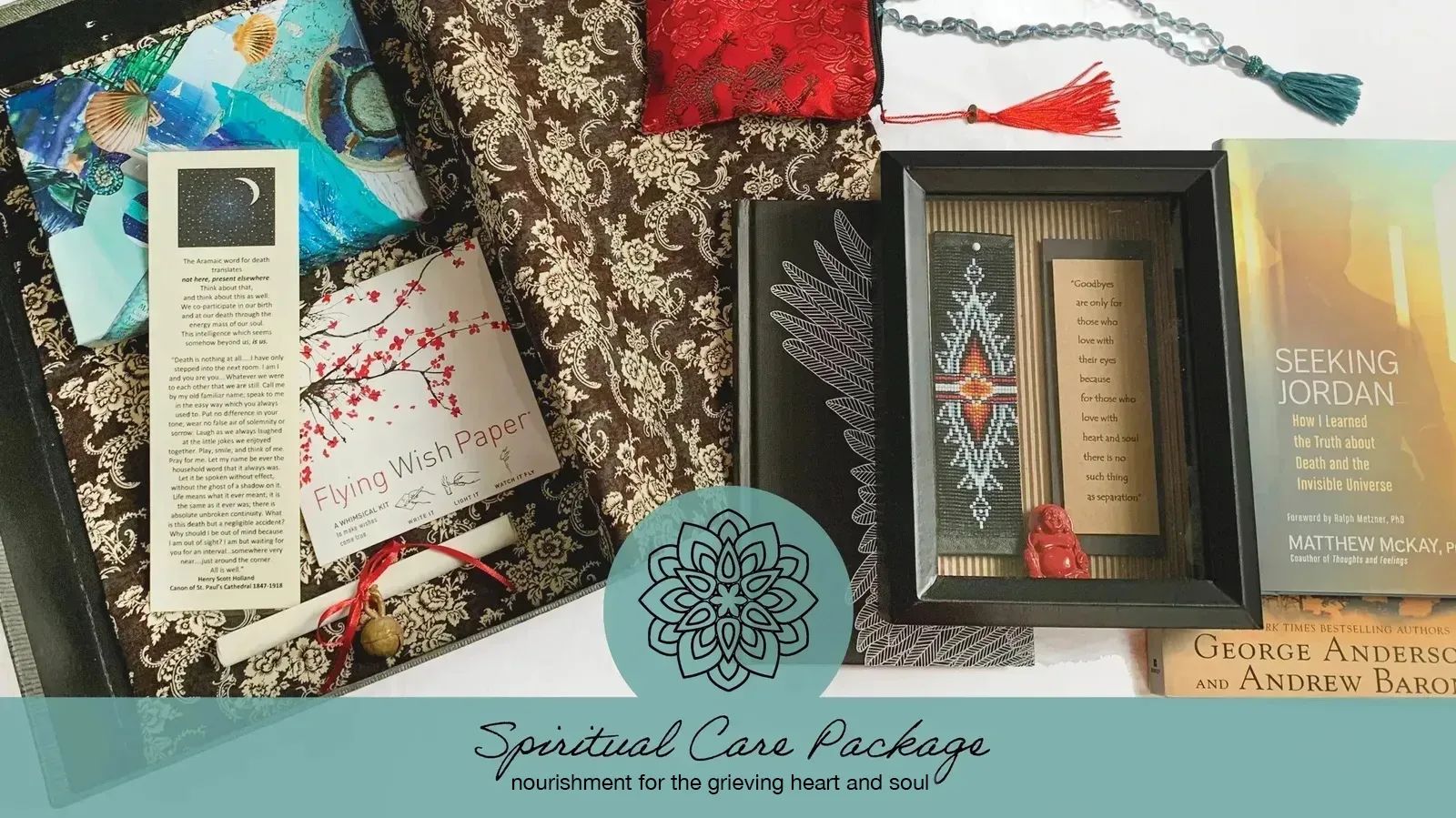 Musings of memories
SHADOW BOXES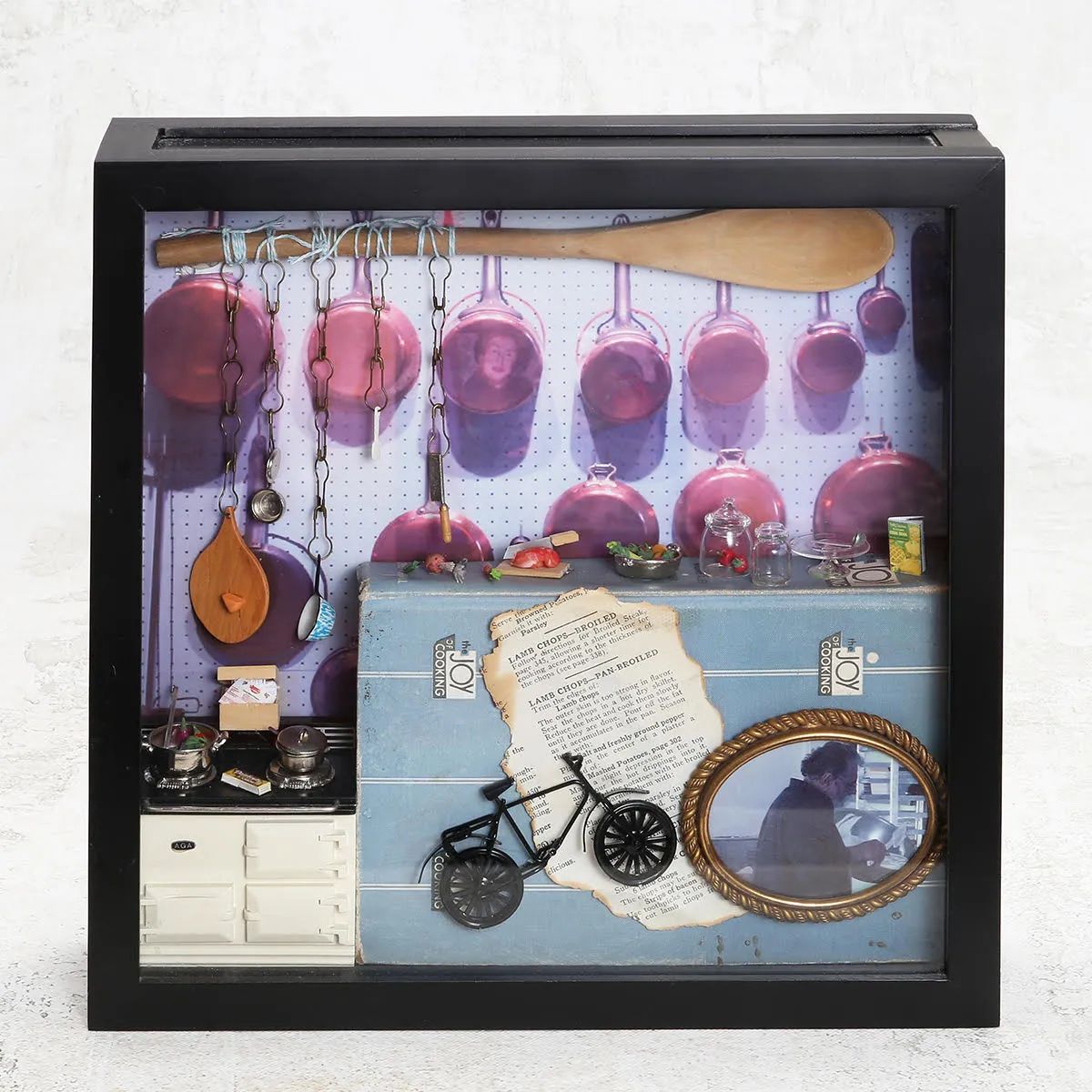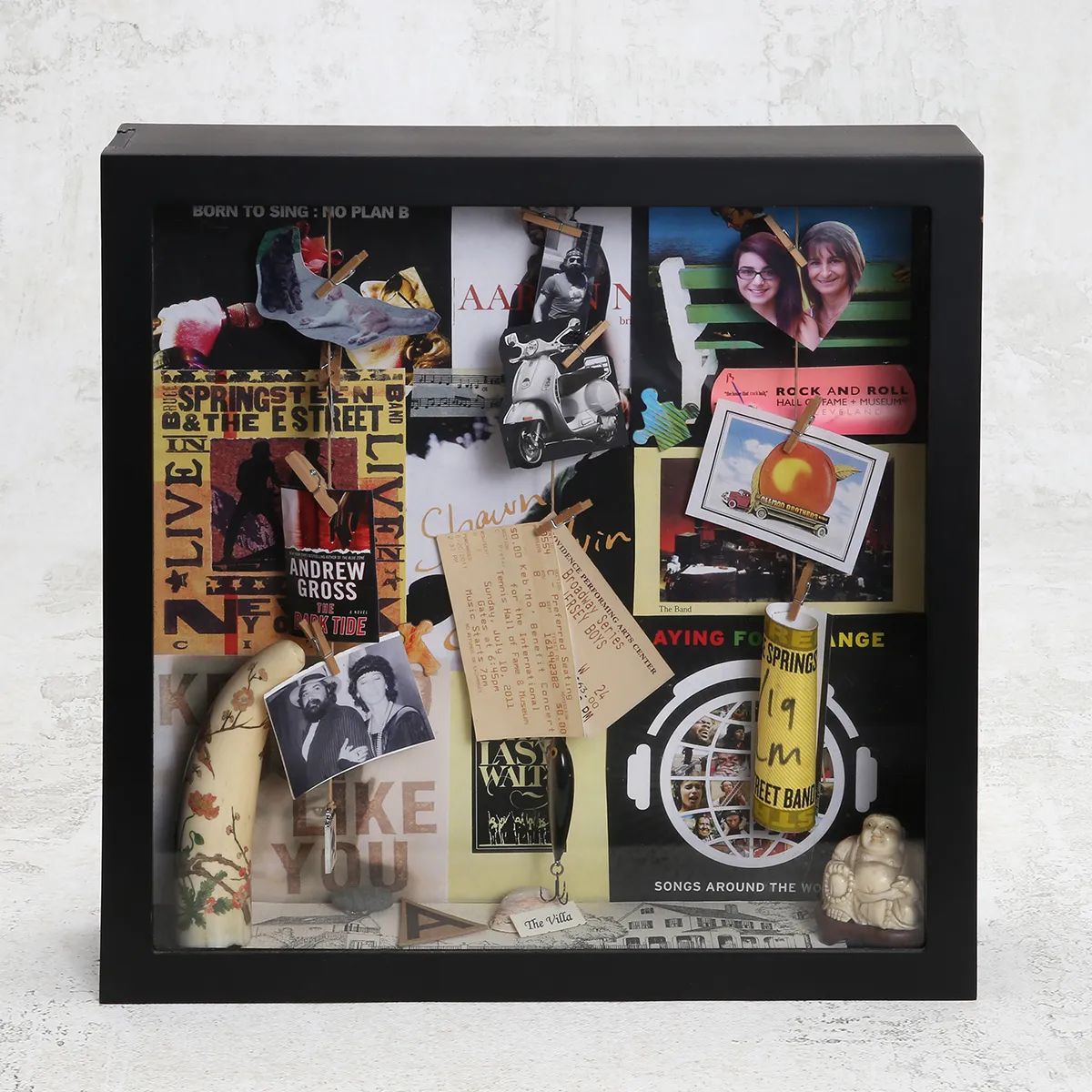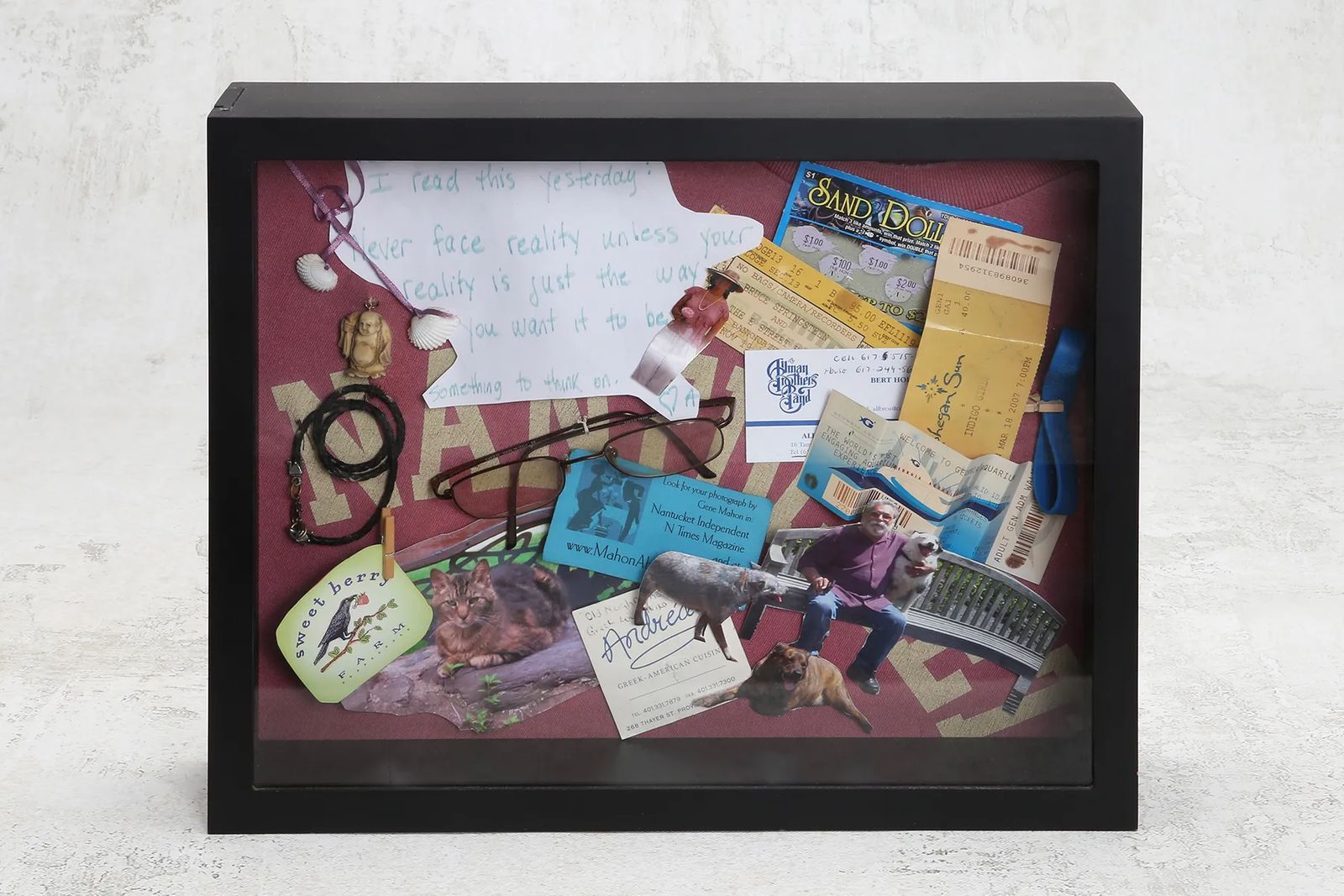 I vividly remember (and quite honestly, my memory can often be one of the hazier parts of my existence!), my very first exercise to fill a tiny piece of the enormous hole in my grieving heart. My oldest and dearest childhood friend gifted me a few sessions with a grief therapist shortly after Peter died. (She had been down a similar road years earlier and I looked to her with hope that if she could heal, so could I.) Unbeknownst to me at the time, those sessions were just what I needed to start me on my way to self-healing. One of her recommendations was to gather a close friend or family member, and create a shadow box filled with precious items that brought to life the many special times we had experienced together. What a wonderful exercise this was. It was difficult to choose just 3 friends but that seemed to come naturally too….so, one at a time we came together, spent a day and a night laughing, crying, creating these wonderful boxes that so perfectly reflected years and years of love and friendship. We told stories, we ate, we drank, and it was one of the most uplifting experiences of my life which is really saying something don't you think?
Each box is reflective of the things we held dear: we backed one box with cd liners of some of our favorite bands, ticket stubs to outstanding musical performances, reminders of places that we had traveled to that held a special place in our hearts. A nod to the moped that came to be synonymous with Peter while living in Newport. Favorite photos and memorabilia all strung together with tiny clothespins which were kind of a signature item for us. (these re-appear down the road).
We backed another box with one of Peter's favorite t-shirts from the island of Nantucket where we had all once lived together, more favorite photos, a bracelet he never took off, his glasses, a carved Buddha he had discovered one year when he was digging to build foundations that we still marveled at years later, a note I had written to him as we were experiencing some of his health challenges, and a lottery ticket which was a staple in his life!.
And of course a tribute to his love of all things food for his third box via another life-long chef friend: the wooden spoon he was never without, an authentic joy of cooking cookbook, a very cool backdrop with Julia Child peeking through, an old recipe with a nod to his love of lamb, tiny hanging cooking utensils and miniature stove with pots on top…..all so very personal but fun, whimsical, and full of the life we had all shared…….what could be better than that. Simply ingenious!
I have often thought I would love to offer this as a little workshop in my community. I would gather a small group, guide them to let their imaginations take them to their heart space to create a memorable piece. You simply cannot get it wrong. I also think this would be a wonderful interactive healing exercise to do with children who are grieving the loss of a loved one. The most amazing thing is that I literally look at these three boxes daily and they have become talismans of a sort. They lift me up every single time……they are a pleasure for me to behold both for their content and for the memory of the joy of building them. This may just be something I have built up in my mind, but no matter because it evokes a feeling of joy, calm & love. And honestly, the woman who suggested this shared that it had been quite a successful exercise for others. She told me that someone she knew had created a series of these boxes and had hung them in her grand entrance hall so it was the first thing anyone saw when they came in, and that it brought her continued joy to see them. That's what it is all about in my book! Paying it forward. The result of this creative exercise just keeps on giving. I highly recommend it as one of the "tools" in your spiritual toolbox to help soften some of the sadness.