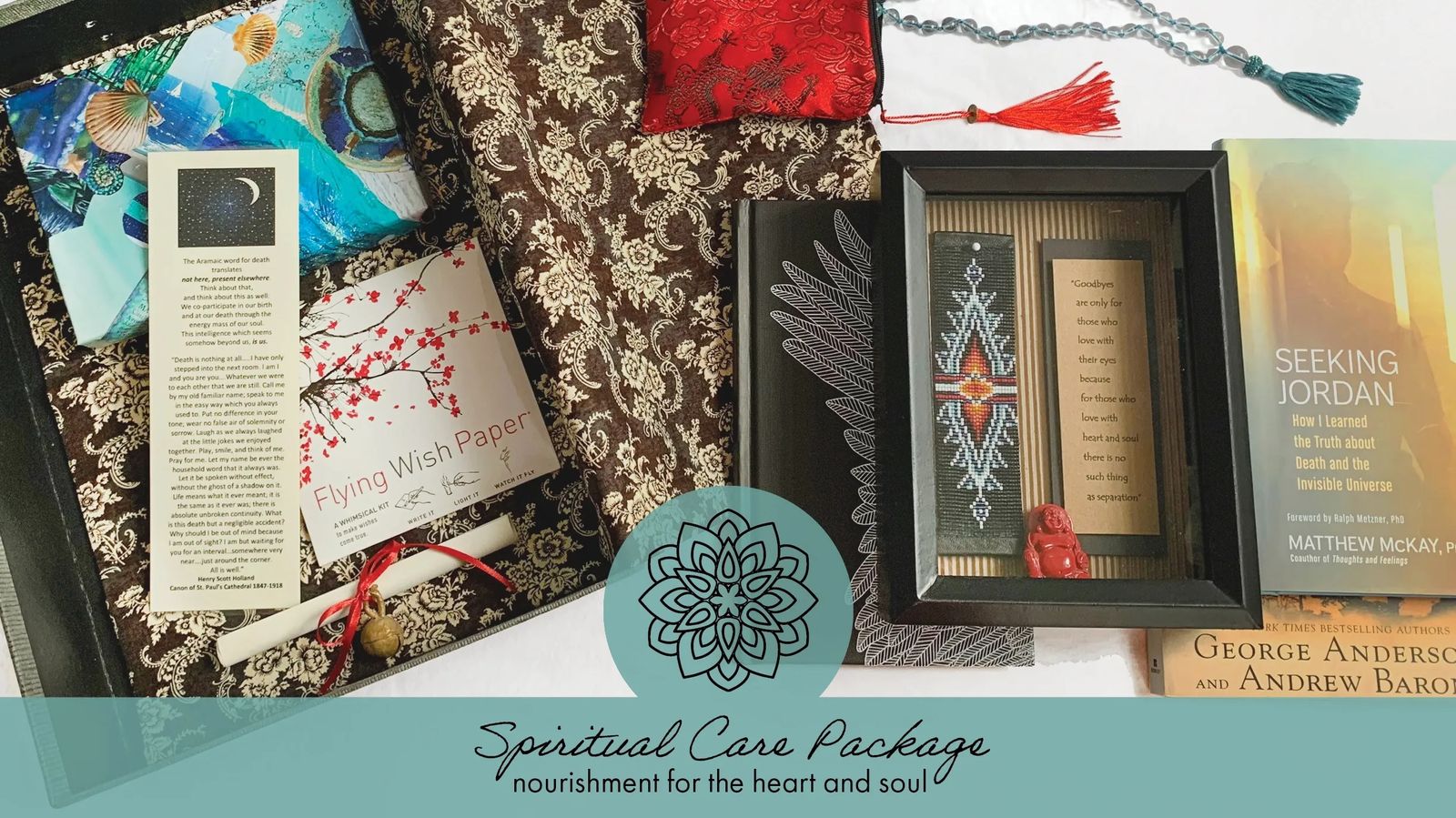 Complete Spiritual Care Package
The Complete Spiritual Care Package has the purpose of helping its recipient overcome a profound loss. The items within are instrumental in helping you move from grief to grace. The contents encourage the recipients to embrace this life changing event.
You may find just one item that resonates within you—or you may respond to all of the contents for relief, comfort, and self-care. I can honestly say that I continue to feel comforted, calmed, soothed, and uplifted by all the tools in this box right up to this very day.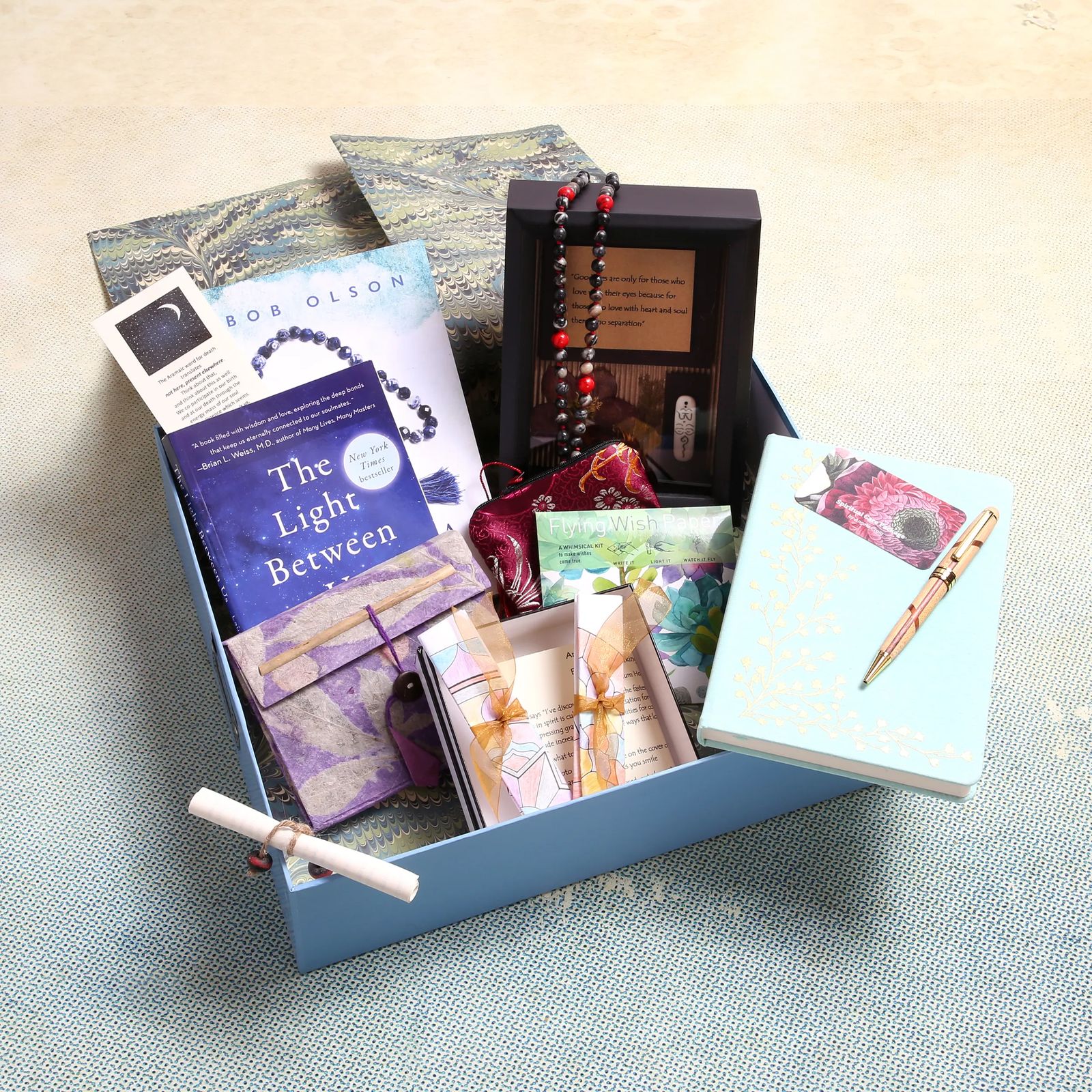 Contents:
The one-of-a-kind Zen box reminds you with its heartfelt quote that you will always be connected to your loved one in spirit.
A mala bead practice helps to manifest calm through setting an intention to communicate your desires to greater intelligence.
The wish papers are a joyful, playful, magical way to send love across the veil.
A journal to help you start a journaling practice, in any shape or form that suits you, allows your innermost voice to stream unfettered to your loved one
The gratitude box will lift your spirits every time you pull a slip of paper and read the message that connects you in ways only you know about, to your loved one.
New reading material is the best way to open yourself up to the infinite possibilities that there is so much more than our present existence.
I was delighted with the Spiritual Care Package which was created with love by Angela Craig.

I shared it with my friend whose husband had recently passed. My friend said that she found comfort in this lovely gift.

She said many people sent flowers or food, but the Spiritual Care Package by Angela nourished her soul.

Susanne Wilson, The Carefree Medium
The Spiritual Care Package is the most appropriate and thoughtful gift to give anyone who is mourning the loss of a loved one.

It is beautifully packaged and is full of spiritual healing items that touch upon every learning-healing modality.

A much better investment than flowers or such. The recipient can use the items in any order as many times as they wish. It never gets old.

Melissa Riviello
Imagine Christmas arriving in your mailbox. And imagine the gifts inside this unexpected arrival speak directly to your soul.

Better than hot chocolate on a cold morning, the Spiritual Care Package warmed my heart and keeps on giving.

Suzanne Giesemann, Author of Messengers of Hope
About Angela Craig
I am a retired innkeeper by trade and a seeker of magical, metaphysical, and spiritual things. I am a philosopher at heart. I have always been drawn to and interested in what lies beyond our physical world. At a time when I needed comfort and support the most, I found relief in e these soothing items.